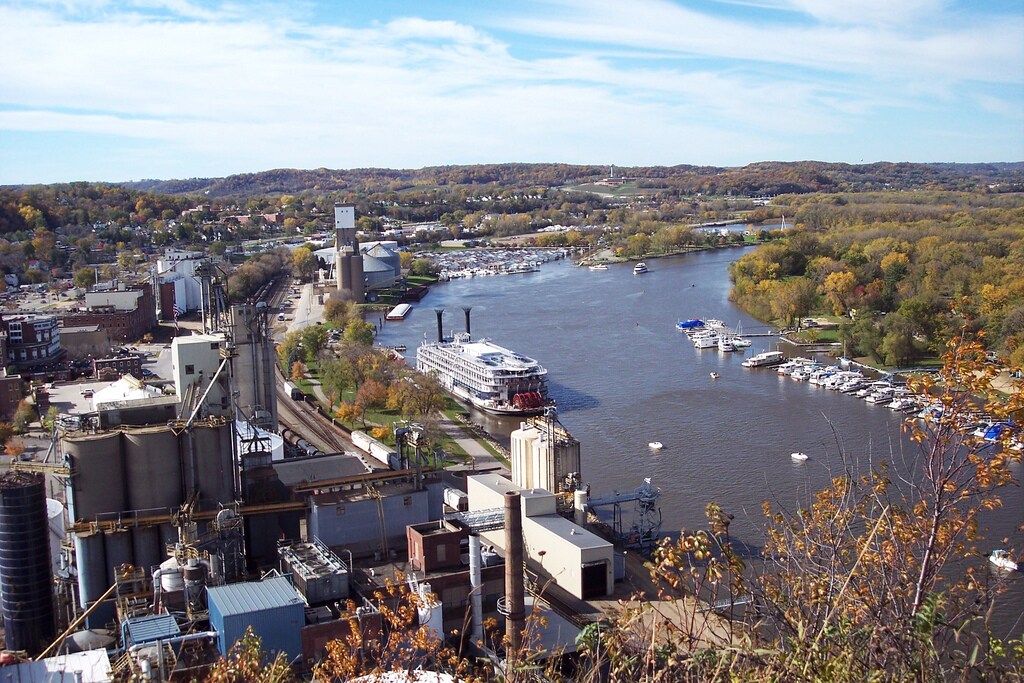 The county seat of Goodhue County, Red Wing, Minnesota, is a bustling community along the shores of the Mississippi River that provides a charming, cozy atmosphere and plenty to do. Our dealership, Red Wing Ford, calls Red Wing home and serves the residents of Red Wing and surrounding cities with pride.
The city of Red Wing has a rich history of local landmarks, attractions, and activities which draw people from all over to the city, whether they seek to move to Red Wing or simply visit. In fact, the National Trust for Historic Preservation recognized Red Wing as a distinctive destination in 2008, citing its scenic views and timeless architecture. Red Wing offers 38 community parks, and with many trails in the Mississippi River Valley, the city provides ways for residents to enjoy biking, hiking, and skiing in the beautiful outdoors.
Red Wing has its origins in wheat trade. The first settlers came here on a steamboat and quickly began to produce more wheat than anywhere else in the country. Red Wing was also the home of one of the first ski clubs in the U.S., the Aurora Ski Club. It is also the home of many famed brands, like Red Wing Shoes, Red Wing Stoneware, and Riedell Ice and Roller Skates.
The city itself is named after a Dakota Sioux chief whose name was anglicized to "Red Wing," though his original name was Hupahuduta, or "Wing of the Wild Swan Dyed Red." The name referred to the Mdewakanton Dakota chiefs' tendency to symbolize their rank with a red swan's wing.
Red Wing, MN is home to many annual festivals, free local park events, and even the Prairie Island Indian Community. It's also located right off of U.S. Routes 61 and 63 for easy access to the amenities of nearby cities while still maintaining its cozy atmosphere.
Come explore Red Wing for yourself to discover why so many are proud to call it home.